Sierra Nevada Cheese Company
Sierra Nevada Cheese Company handcrafts award- winning Natural and Organic artisan cheeses and fine dairy foods. The Hallmarks of our authentic artisan creamery are: Community, Wholesome Ingredients, Dedication, and Handcrafted Foods. sierranevadacheese.com

Sun Tropics started in 2002 with the vision of bringing the best of the Philippines fruits to the Asian population in the US. We wanted to bring the rich fruit flavors and textures from the homelands to the US kitchen tables. Today, SunTropics are not only available in Asian supermarkets but also in traditional supermarkets, specialty markets, and club stores. We continue to strive to bring quality and true to the fruit products to our Fans and beyond. suntropics.net
Blue Buddha Organic Wellness Tea's combines the freshest organic green tea with a proprietary blend of ayurvedic herbs. With ingredients like Ashwagandha, Maitake Mushrooms, Amla, Organic Green Tea, Rose Pedal, Hibiscus Flower, Elderflower, Chamomile and Lavendar- Blue Buddha is not "just another tea" bluebuddha108.com

It all started in a kitchen in New Jersey while experimenting with different blends of fruit flavors and white tea. A few experiments later - Inko's White Tea was born. People started to quickly hear about Inko's White Tea's superior health benefits and delicious flavors. Soon after, people in nearly every state could find a store near them that carried Inko's. inkostea.com

Steeped in homestyle goodness, Crystal noodle's soups are gluten free, no MSG, and have the brands signature 0% trans fat non-fried bean noodles. We carefully freeze dry the soup block and all ingrediants to preserve the warmth of a truly home cooked soup. crystalnoodle.com

Meyenberg is committed to bringing people the goodness of goat milk, and its benefits of digestibility, nutrition and deliciousness. In addition to millions of people all over the United States. meyenberg.com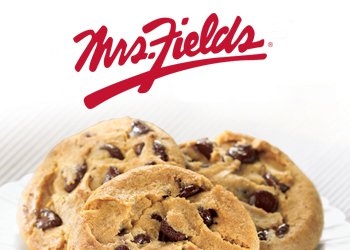 The original Mrs. Fields Cookie! Our fresh baked personalized gifts & gift baskets are guaranteed to impress.

Completely isolated from the rest of the world, WAIĀKEA offers purity in its ultimate, untainted form. 2,400 miles from the nearest industrial landmass and surrounded by 10 million square miles of ocean, WAIĀKEA volcanic water originates in Hawai'i through both snowmelt and rain on the pristine snowcapped peak of the active Mauna Loa volcano, one of the purest environments on Earth. WAIĀKEA is then filtered through thousands of feet of porous lava rock before re-emerging at its source, located at the eastern base of the Mauna Loa volcano in a secluded area surrounded by rich and bio-diverse forest preserves. waiakeasprings.com

Crunchy, healthy, exotically flavored snacks.
Zouq.com